The Rev. Dr. Otis Moss III is the Senior Pastor of Trinity United Church of Christ. Pastor Moss is one of the new generation of ministers committed to prophetically preaching the message that love and justice are inseparable companions which form the foundation of the Gospel of Jesus Christ.
At Trinity UCC, giving is an important part of who we are, and integral to our Christian beliefs. Your gifts support ministry work at Trinity UCC, in our communities, and around the world.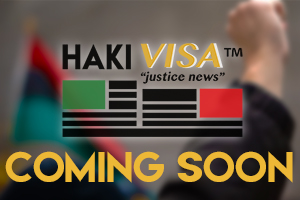 Haki Visa
Truth is becoming an endangered species. We have been working for nearly a year on a new online network and blog focused on socially-relevant news and educational content, designed to energize activism and critical response to the justice issues of our day. Haki Visa™ is coming.
Visit Trinity
Weekly Service Times
Sundays
Worship Services:
7:30 a.m., 11:00 a.m., and 6:00 p.m.
Wednesday Prayer and Worship:
Prayer Service: 11:30 a.m. and 6:00 p.m.
Wednesday@TheWell: 7:00 p.m.
Saturdays
Saturday Church School: 9:30 a.m.