Office of the Senior Pastor
Christ | Community | Culture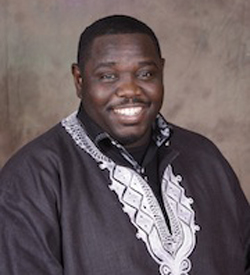 Rev. Aaron J. McLeod, Esq.
Executive Director of Special Projects
Rev. Aaron J. McLeod, Esq., an ordained Baptist minister, overseeing design, development, marketing, promotion, and delivery of newly-initiated and/or short term quality programs and projects and develops resources sufficient to ensure the financial health and vitality of related programs including identifying resources requirements, researching and approaching funding sources, and establishing operational strategies. Rev. McLeod manages scope and coordination of all open projects for Trinity UCC.. He is a graduate of Morehouse College, Harvard Divinity School, and the University of Iowa College of Law.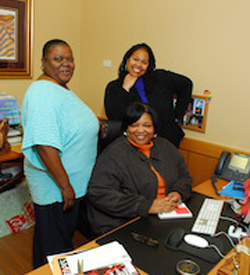 Brenda Tillman, Deacon Karen Cupil, Melody Morgan
Office of the Senior Pastor
Melody Morgan, manages the staff of the Office of the Senior Pastor, Deacon Karen Cupil, and Ms. Brenda Tillman, and together they coordinate, equip, assist, and support the Senior Pastor in administrative operations, outreach activities, and performing board and other meeting support. Additional responsibilities include maintaining and archiving corporate documents and the Senior Pastor's paper and electronic files. They also serve a bridge and gateway role, creating win-win situations for direct access to the Senior Pastor or appropriate designees.