Pastoral Staff
Christ | Community | Culture
Rev. Mark Barclay
Associate Pastor, Men's Ministries
Rev. Mark S. Barclay provides pastoral leadership to the Isuthu, Men's Chorus, Men's Fellowship, and Project Jeremiah ministries. In addition, Rev. Barclay provides marital counseling and has a passion for community outreach.
He is a graduate of Chicago Theological Seminary and holds a Bachelor in Psychology from Chicago State University. In addition, he is a graduate of Washburne Trade School where he majored in painting and decorating.
Rev. Mark is a devoted ex-Marine who loves creating "out-the-box" outreach ministry. He enjoys the concrete pulpit because it allows him to meet people where they are and love them for who they are. He is married to the love of his life, Paula, and he is a devoted father to three daughters, Alexis, Sydni, and Candace.
Rev. Mark's hobbies include martial arts instructor, weight training, and movie buff. He is also a Taekwondo second degree black belt and Hapkido first degree black belt. His favorite scripture is John 3:16 (KJV), "For God so loved the world that he gave his one and only son, that whoever believes in him shall not perish but have eternal life."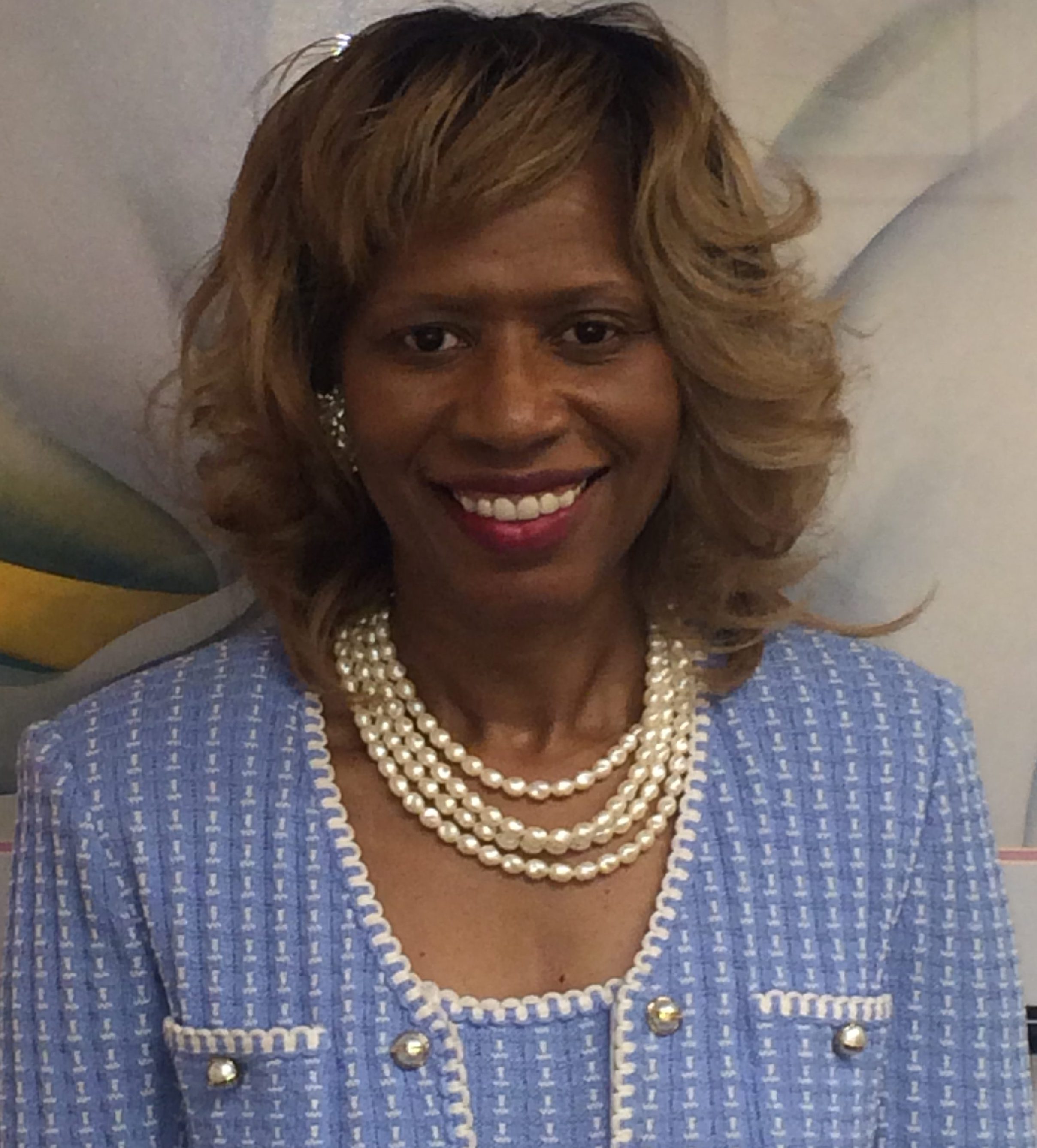 Min. Regena Glenn-Caldwell
Associate Pastor of Sick and Shut-In Ministry
Min. Regena began the journey of visiting the Sick and Shut-In in 1999. She is an advocate for patients who have no voice and has worked to help many patients and families connect with social services to obtain qualifying benefits. She is currently a Member in Discernment in the Chicago Metropolitan Association of the United Church of Christ where she serves as the Moderator Elect of the Association Council.
Min. Regena is a graduate of Xavier University of Louisiana and the Samuel DeWitt Proctor School of Theology at Virginia Union University in Richmond, Virginia. She is the recipient of numerous community service awards noting her commitment to serving the sick and shut in and the elderly in numerous nursing homes and extended care facilities in communities within the south suburbs.
In her spare time, Min. Regena enjoys reading and traveling. She is an active member of Alpha Kappa Alpha Sorority, Incorporated, The Links, Incorporated, and Top Ladies of Distinction. She is humbled by the opportunity to serve and is living out one of her favorite scriptures Luke 12:48b: "To whom much is given much is required." Min. Regena is married to her soulmate, Randall Caldwell.

Rev. Barbara Ann Heard
Volunteer Pastor
Rev. Barbara A. Heard serves as a volunteer pastor providing individual counseling, and both pre- and post-marital counseling. She is also a Bible Study class facilitator.
Rev. Heard holds a Masters of Divinity from Garrett-Evangelical Seminary, and attended Loyola University of Chicago, Institute for Pastoral Studies, where she participated in graduate courses in theology. She also holds a Bachelor of Education, Kindergarten-Primary Education, from Chicago State University.
Rev. Heard is the mother of one daughter, and two grandchildren. Her hobbies include reading, cooking, jazz, theater – especially dance, and fine dining.
Rev. Heard's favorite scripture is Luke 12:38 (NRSV), "From everyone to whom much has been given, much will be required."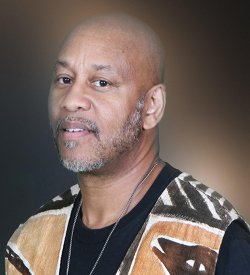 Rev. Michael D. Jacobs
Associate Pastor for Youth and Children
Rev. Michael D. Jacobs
serves as the Associate Pastor to the Youth and Children ministries, serving the Children's Church, Saturday Bible School, Girl Scouts, Vacation Bible School, Junior Drill Team, Khayralla Dance, Little Warriors for Christ, Math Tutorial, Mwanabaraka Dance, Trustee, Walaika, Youth Drill Team, and Youth Usher ministries.
Rev. Jacobs received a Masters of Divinity from McCormick Theological Seminary, and he is a graduate of DeVry Institute of Technology.
Rev. Jacobs is married to Carole A. Jacobs. His favorite hobby is listening to music. Rev. Jacobs' favorite scripture is Psalm 23 (KJV), "The LORD is my shepherd; I shall not want. 2He maketh me to lie down in green pastures: he leadeth me beside the still waters. 3He restoreth my soul: he leadeth me in the paths of righteousness for his name's sake. 4Yea, though I walk through the valley of the shadow of death, I will fear no evil: for thou art with me; thy rod and thy staff they comfort me. 5Thou preparest a table before me in the presence of mine enemies: thou anointest my head with oil; my cup runneth over. 6Surely goodness and mercy shall follow me all the days of my life: and I will dwell in the house of the LORD for ever."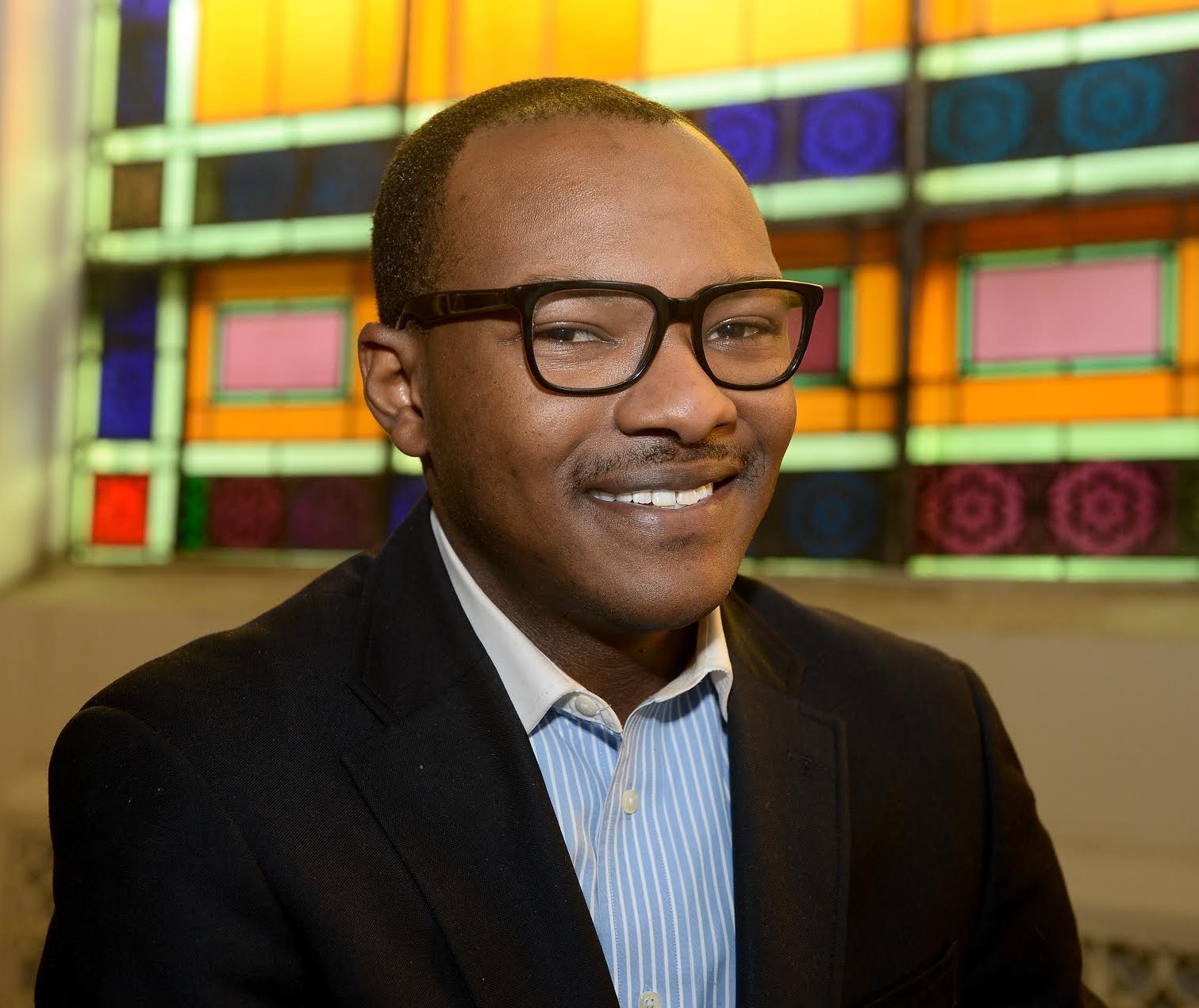 Rev. Tyrone McGowan, Jr.
Associate Pastor of Teens and College Students
Rev. Tyrone McGowan, Jr. serves as the Associate Pastor of Teens and College Students at Trinity United Church of Christ and as pastor of the historic Good Shepherd Lutheran Church of Robbins, Illinois. He is a 2010 Phi Beta Kappa graduate of Morehouse College, where he studied political science and served as the president and King Scholar of the Martin Luther King Jr. International Chapel. He is also a 2013 honors graduate of Yale Divinity School where he was the recipient of the prestigious Wolcott Calkins Prize for excellence in clear and vigorous public speaking. In March 2016, at the age of 28, he became one of the youngest inductees into the Martin Luther King, Jr. Board of Preachers at Morehouse College. A minister with a social conscience, McGowan has served as a two-time United States Congressional intern and as a research assistant for the Institute on Religion and Democracy in Washington, D.C. In 2016, he was selected as a summer fellow to the Chautauqua Institution's Interfaith New Clergy Program. Some of his writings on faith, politics, and culture have also been published in the African American Lectionary and in Reflections, a Yale University magazine.
Rev. Rochelle Michael
Director of Ministry and Pastoral Services
Rev. Rochelle Michael researches, plans, consults, implements, and monitors ministry activities and pastoral care for Trinity United Church of Christ. She is responsible for the coordination and management of daily work, supervises the performance of the pastoral staff, ensures the development of skills and talents for the pastoral staff by providing coaching, training opportunities and supports ministry partners in facilitation of ministry, programs and project activities.
Rev. Rochelle holds a Masters of Divinity from McCormick Theological Seminary, a Masters of Social Work from the University of Illinois and a Bachelors of Sociology Degree from Northeastern Illinois University.
Rev. Rochelle is a world traveler and enjoys cooking, fine dining, reading, dancing, music and movies. Her favorite scripture is Psalm 34, "I will bless the Lord at all times, God's praises shall continually be in my mouth, my soul shall make her boast in the Lord. The humble shall hear thereof and be glad. Oh magnify the Lord with me and let us exalt his name together."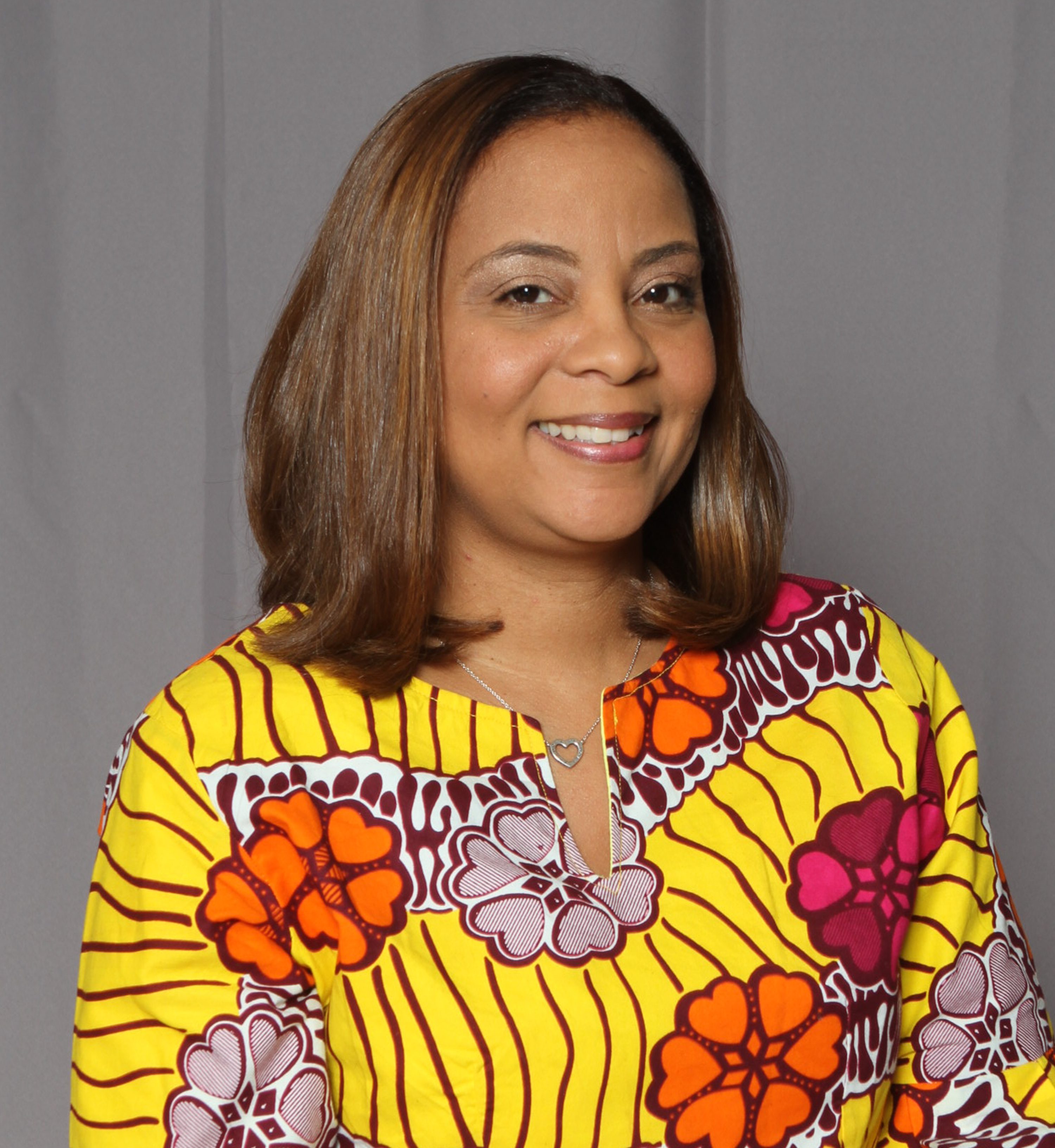 Minister Jasmin Taylor
Associate Pastor of Digital and Media Ministry
Rev. Jasmin E. Taylor serves as the Associate Pastor of Digital and Media Ministry, communicating both locally and across the world, using technology as an evangelism tool In addition, she serves as the Project Director for the Trinity UCC Freedom School, a summer reading program that teaches our youth leadership skills educates them on their history, heritage, and culture and facilitates their understanding of the power of social action and civic engagement. Rev. Jasmin also serves as liaison to the Arts and Media ministries and oversees virtual membership. She works to teach congregants how to use Facebook, Twitter, the Trinity UCC mobile app, and other technology and social media platforms. Trinity UCC's Freedom School program is
Rev. Jasmin serves as Program Director of Off The Pews and Into the Streets (OTP), an initiative of the Chicago Metropolitan Association of the Illinois Conference of the United Church of Christ. Her goal is to expose, excite, and engage people in the use of technology and help build skills that promote leadership and job readiness in our youth.
Rev. Jasmin is married to Michael Taylor and she is the mother of one daughter, Bria. Her favorite scripture is Philippians 4:13: "I can do all things through Christ who strengthens me."