Program Team
Christ | Community | Culture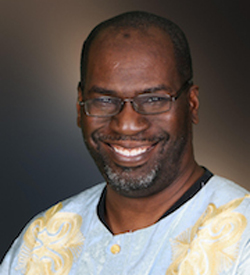 Bryan Johnson
Director of Sacred Music
Bryan Johnson, Executive Director of Sacred Music, researches, plans, consults, implements, and monitors the ministry of music for the church, supervises the performance of the music staff and contract musicians, and ensures the development of their musical skills and talents by providing coaching, training, and workshop opportunities. He directs the rehearsals and performance of all choirs, ensembles and praise teams, and supports the movement ministry partners.
Bryan joined the Music Department of Trinity United Church of Christ in 1996, and was initially assigned as Director of the Little Warriors for Christ Choir. Over the years, he has been the director of the Imani Ya Watume Choir, the Praise Team, and since 2011, the Sanctuary Choir.
Bryan received a Bachelor of Arts from Chicago State University, and a Masters of Music Education from VanderCook College of Music. He has been married to his wonderful wife, Deacon Joi Buchanan-Johnson for 23 years. His family has roots in Jamaica, Barbados, and Brazil.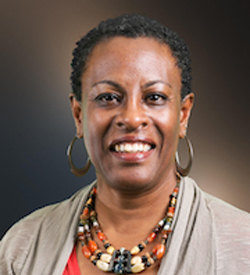 Dr. Julia M. Speller
Director of Christian Education
Dr. Julia Speller serves as Director of Christian Education and holds a Bachelor of Science in Business Administration from Chicago State University, a Masters of Religious Education from Garrett Evangelical Theological Seminary, and a Doctor of Philosophy in the History of Christianity from the University of Chicago Divinity School. She is also Associate Professor of American Religious History and Culture at Chicago Theological Seminary.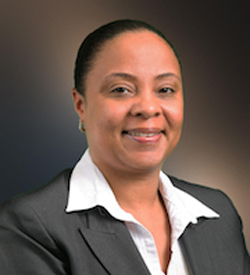 Minister Jasmin Taylor
Digi Pastor
Minister Jasmin Elana Taylor, BS, M.Div., has been a member of Trinity UCC since November, 1999, serving in various ministries throughout the church. She is a member of the Minister in Training Program and is a graduate of Northwestern University. Min. Jasmin received her M.Div. from Chicago Theological Seminary in May of 2010. She is currently In-Care of the Chicago Metropolitan Association of the UCC seeking ordination. Her goal is to spread the message of God through social media and to help people find a sense of hope, purpose, and meaning. Married to Michael Taylor, Min. Jasmin is the mother of one daughter, Bria.